Who Calls A Biohazard Cleaning Company: Insurance Company or Property Owner?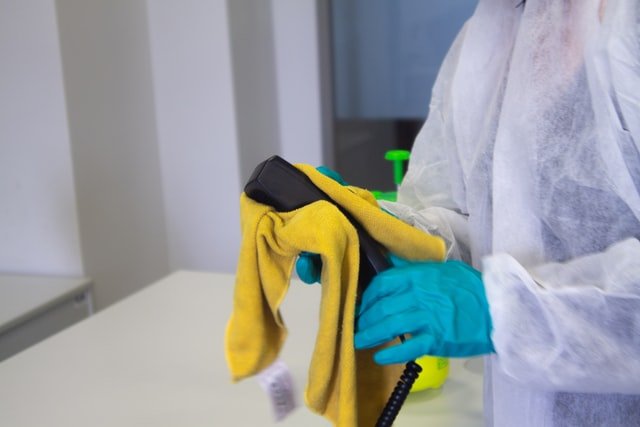 When a tragic incident such as suicide, homicide, violent crime, or unattended death occurs in your home or workplace, your home insurance policy covers the bill needed to restore the home to its original condition. In this kind of scene where you will find tissues, bodily fluids, and blood, it is expedient that you take proper care of your health by hiring a professional biohazard cleaning company.  
One of the first things to do when faced with such a a tragic incident is to reach out to your insurance company. These companies have a dedicated biohazard cleaning company that handles such tasks on behalf of their policyholders. However, before you reach out to your insurance company, one thing you should know is that biohazard cleanup companies vary widely in terms of quality service delivery and that the recommended biohazard cleaning expert might not deliver as expected.
Since your health and the health of others is at stake here, it is important you perform thorough research work and make sure that the cleaning expert has what it takes to deliver a superb work. They should assure you that the company will leave your property thoroughly cleaned, sanitized,, and disinfected.
Finding the Right Biohazard Cleaning Company
Whether you choose to work with a company that your insurance adjuster recommends or one you discovered through your own research, there are a few facts to consider before settling for one. By taking this step, rest assured of getting the right company that will do a perfect job. Here are some of the pointers to look out for
Expert in cleaning biohazards
A biohazard cleaning company guarantees 100% safety when handling this kind of task. Only choose a company that specializes in biohazard cleanup. Traditional cleaning company lacks the training and experience to handle biohazard cleanup. More so, they do not have the special tools or cleaning products to do the job correctly. How long have they been in business? A biohazard company with years of experience on the job will put your mind at ease.
Are they Insured?
A reputable cleaning company with years of experience knows what it means to have quality insurance. Nothing is assured while working in the field. Mistakes happen and when it does, who handles the unexpected expenses? To protect yourself and your pocket, get a full insurance company.
Privacy
Ridding a property of biohazardous contaminant can be one of the most difficult times for the property owner. This is not a time for the cleaning experts to create awareness about the services rendered. A reputable biohazard cleaning company will not prioritize your privacy but also ensure they deliver discreet service. Staff members will be in a plain uniform just as it is with their van.
When it comes to biohazard cleaning, you should prioritize safety. That's why you should always leave biohazard cleaning to the hands of professional cleanup companies who are specialists in this regard. These experts will make sure that the area is done rightly.